You must allow cookies and JavaScript for a proper shopping experience.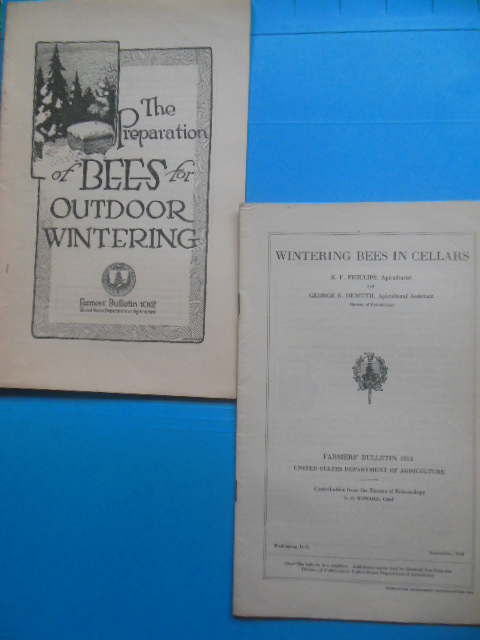 Price: $16.95
Publisher: Washington D.C., United States Department of Agriculture : 1918
Seller ID: 2487
Binding: Soft cover
Condition: Fine condition of both
---
These are very nice booklets -- no defects at all. Both measure 6"x9" and have 24 pages each. They are also are both illustrated with drawings. Topics include the essentials for success, the importance of strong colonies in the fall, arrangement of the apiary, insulation of the hive, factors of good wintering, measures of success, maintenance of cellar wintering and more. I have many Farmers' Bulletins, so if you are seeking an oldie let me know and I'll see if I have it. [ AG. /NAT. HIST.]
View More...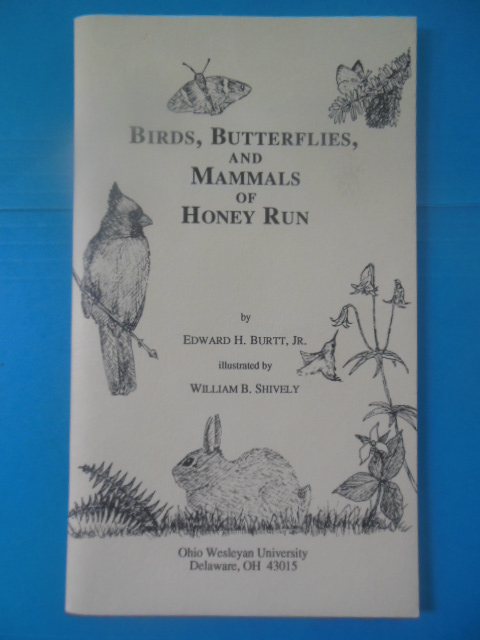 Price: $12.95
Publisher: Delaware, Ohio, Ohio Wesleyan University : 1994
Seller ID: 3090
Binding: Card cover
Condition: Very good condition
---
I have never before seen this booklet until I bought it this morning. I did know that it derived from the Inn at Honey Run which opened in 1982 in Eastern Holmes County, Ohio. The booklet is very pretty and nicely illustrated with text to catch the fancy of those who enjoy looking for birds, butterflies and animals. Amazing how many species there are in Ohio and in Holmes Co. in particular. Booklet measures 4-3/4" x 8" and has 77 pages. No names or writing and very clean. AGF. / NAT .HIST. ]
View More...