You must allow cookies and JavaScript for a proper shopping experience.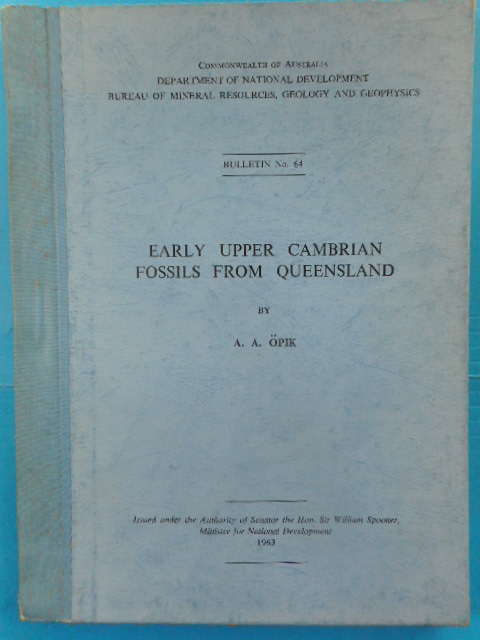 Price: $26.00
Publisher: Commonwealth of Australia, Department of National Development Bureau of Mineral Resources, Geology, and Geophysics : 1963
Seller ID: 4712
Binding: Hard cover
Condition: Good condition
---
Very nice booklet bound in boards and covered with light blue paper and blue cloth to the spine. It measures 7-1/4" x 9-3/4" and has 133 pages with drawings throughout the book and black and white plates at the back. The only problems inside are four pages which show brown stains each with a tear at the top of the pages. I fixed the rips and covered the stains as best I could with archival tape. There is also some pencil marks to the maps, but these are a good thing for added info.
View More...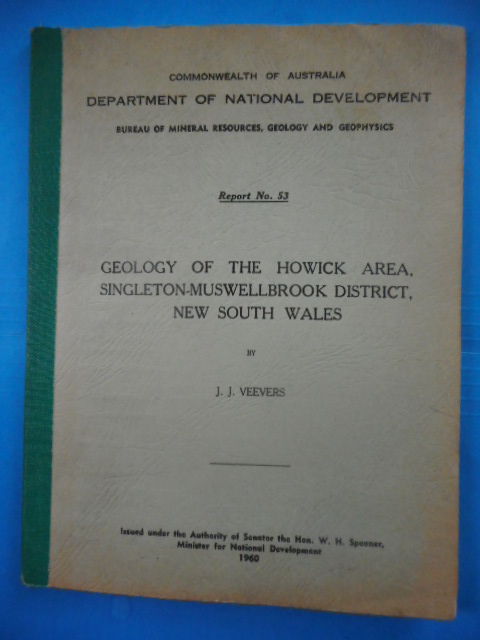 Price: $26.00
Publisher: Commonwelath of Australia, Department of National Development Bureau of Mineral Resources, Geology and Geophysics : 1960
Seller ID: 4713
Binding: Card cover
Condition: Good condition
---
What makes this booklet interesting is the fact that it has four plates, all of which fold out. The first 21 pages offer text, drawings, and a fold-out of photographs. From there come the plates -- the Geological Map of Howick Area; Geologial Sectionsof the Howick Area;Geological Mapof the Carrington Sill; and Geological Sections of the Howick and Carington Sills, New South Wales. the booklet measures 7-1/4" x 9-1/2". The boolt is clena and nice qwith no tears. The only problem is brownine to edges of the front cover and more at the back.
View More...