You must allow cookies and JavaScript for a proper shopping experience.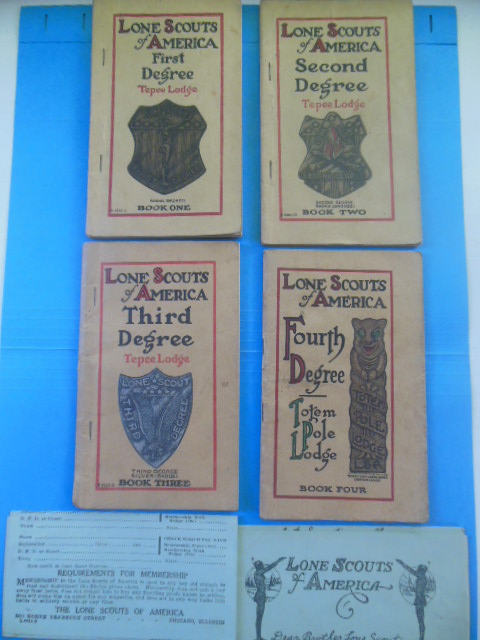 Price: $120.00
Publisher: Chicago, Lone Scouts of America : circa 1915-24
Seller ID: 2789
Binding: soft cover
Condition: Good Condition
---
These four booklets taught young boys all manner of subjects -- first aid, Indian crafts, natural history, astronomy and more. The Lone Scouts were loosely organized, as membership did not hinge on adult leadership. Many kids lived in rural areas and were truly lone scouts. All you had to do was sign up through the mail and you could obtain the various publications and other items. In 1924, however, the loners merged with the Boy Scouts. The strong Native American influence was that of the works of Ernest Thompson Seton. Booklets measure 4" x 6" and have a cumulative 223 page count. Booklets a...
View More...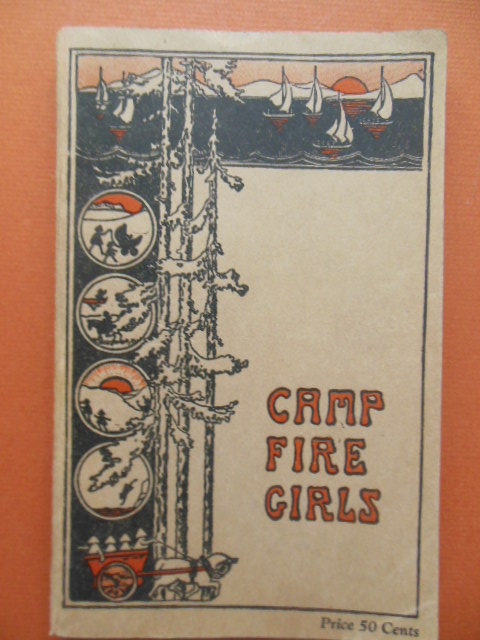 Price: $9.95
Publisher: New York, The Camp Fire Girls Inc. : 1929
Seller ID: 0514
Binding: soft cover
Condition: Very good
---
Old Scout manuals are fun to find, especially an older one like this for the Camp Fire Girls. My mother was a Camp Fire Girl and totally loved it, unlike me who was a reluctant Girl Scout and then a drop-out. The book is wonderful -- clean and bright and still containing its errata sheet. In addition to small drawings throughout there are many full page black and white photographs. The book is a handy size to carry at 4-1/2"x6-3/4" with 223 pages. Tesxt covers how to get started, honors, growing up, symbolism, standards, crafts, outdoor fun, safety and prevention and much more.
View More...